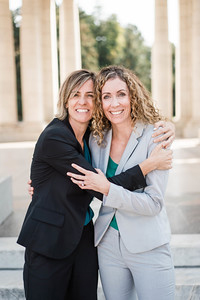 Palmer Polaski is an immigration law firm offering a full line of legal services to businesses and individuals in the areas of employment and family-based immigration, deportation and removal defense, and asylum and refugee law. The partners at Palmer Polaski have extensive experience dealing exclusively with the complexities of the immigration process, along with a support staff that has decades of experience working in the government, non-profit, and corporate immigration law sectors. At Palmer Polaski, we have the knowledge and experience to identify and pursue all of your immigration options. Our clients include:
Employers of all sizes and from all industries. Spouses, parents, children, or siblings seeking to sponsor a family member. Individuals placed in deportation or removal proceedings. International students. Individuals seeking asylum who fear or are fleeing persecution in their home country. Anyone seeking sound legal advice on an immigration matter.
We take a high-touch approach to every case, serving as client advocates and educating employers and individuals as they navigate through the immigration process. Our experienced attorneys, managers, and staff are dedicated to providing the highest-level of customer service and care and to securing the best possible results for our clients.