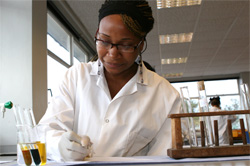 Generally speaking, the O-1 visa is a non-immigrant employment-based visa classification for foreign nationals who have "extraordinary ability" and who can demonstrate the sustained national or international acclaim and recognition for achievements in the science, education, business or athletics. It is also available to those in motion pictures and television who can demonstrate a record of "extraordinary achievement." The "extraordinary ability in the field of science, education, business, or athletics" means a level of expertise indicating that the person is one of the small percentage who have risen to the very top of the field of endeavor. The USCIS has recognized that the shortage of H-1B visas has caused problems for many companies. Accordingly, USCIS has been more reasonable and expansive in the adjudication of O-1 visas, and has extended this classification to positions that might not have qualified for O-1 status in the past.
Frequently Asked Questions about O-1 Visas
What are the Requirements for an O-1 Visa?
The regulations set out specific requirements for the O-1 visa that are virtually the same as what is required for permanent resident status in the extraordinary ability category. These criteria apply mostly to scientists, researchers, or performing artists, and include criteria such as major prizes or awards, membership in associations which require outstanding achievement, judging the work of others, citations in professional publications, authorship of scholarly books or articles, original scientific or scholarly research, etc.
USCIS has recognized that for applicants in other categories different types of evidence is required. In preparing O-1 applications for business people or professionals, it is important to submit letters from qualified individuals who are familiar with the beneficiary's achievements who can attest to his/her accomplishments in the field. Evidence in these types of cases will vary according to the particular occupation.
Can Family Members Apply for a Visa?
The spouse and unmarried children under the age of twenty-one may apply for O-3 visa status in order to accompany the O-1 visa holder to the US.
Can the Individual Work for More than One Employer?
Yes; if the individual works for more than one employer at the same time, each employer must file a separate petition with the INS.